Routers are your gateway to the internet and your first point of network security.
Many routers provide VPN services which allow secure remote access to your network from remote locations. Some routers offer failover services with more than one WAN connection utilising 4G or a second cabled internet connection. Should the main service go down, the router will automatically fail over to an alternative connection, ensuring maximum up time for your service.
Correct configuration of the firewall and other router services is essential to ensure security whilst allowing the required data services through. A badly configured router can lead to serious security breaches.
If you need remote working, we can provide a number of secure VPN solutions allowing staff in remote locations or on the road to access services quickly and easily.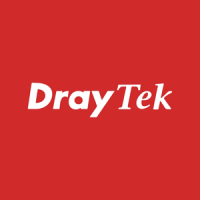 DrayTek is a leading, award-winning manufacturer of business class broadband and networking solutions.
Proteus are proud to be a DrayTek Advanced Network Partner. Our engineers are qualified to DCNA certification. We offer a complete range of enterprise network equipment for Internet connectivity, wireless networks, mesh Wi-Fi systems, switching, broadband routers, secure VPN, along with remote management tools.
DrayTek's business philosophy focuses on promoting high-performance, cost-efficient and reliable networking solutions to help organisations within retail, enterprise, home-based, hospitality and education, exploit the full potential of the Internet.