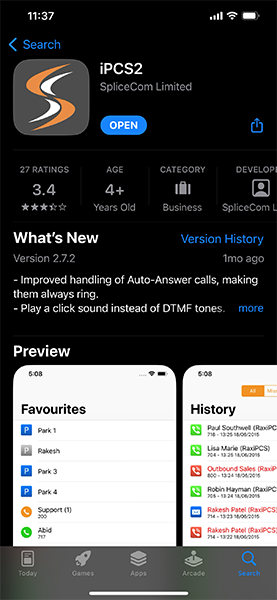 Go to the apple app store or the google play store and download the iPCS2 app. 
Open the app once installed and go to the settings option (bottom right)
Tap on "Server" to edit the server settings.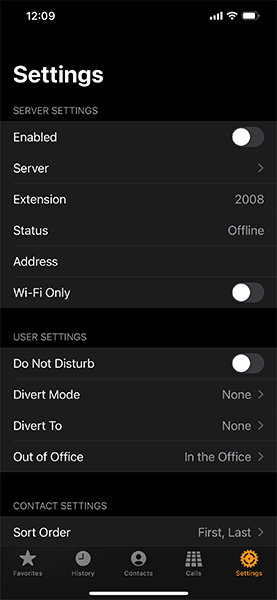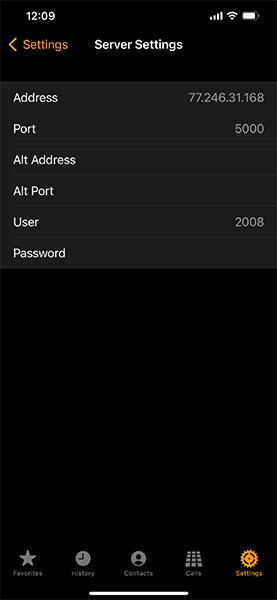 You should have received the following information from us by E-mail.
For Example:
Server IP Address: 77.245.30.121
Port: 5000
User: 2001
Password: 89463
Once you have received these details from us you need to enter them in the server settings as below.
Enter the server IP Address in the "Address" field.
Enter the port number in the "Port" field.
Enter the Extension/User Number in the "User" field.
Enter the password in the "Password" field. 
Once complete return to the settings page.
To make or receive calls you simply need to enable the app on the settings page by tapping enabled.
Once enabled the desk handset will be logged out and cannot be used until the app is disabled, once the app is diabled the desk handset will automatically log on within 5 minutes.
Use the link below to download the iPCS2 User Guide for detailed instructions.