Proteus has been offering VoIP (Voice over Internet Protocol) solutions for over 15 years and during that time the technology has improved massively.
What is VoIP? VoIP is basically a telephone / communications solution that sends the voice over the internet rather than using traditional copper telephone lines. This has several advantages, such as lower costs for longer distances and the ability to hold many calls using a single internet connection rather than having several telephone lines installed. For example, sending data over the internet is essentially the same cost 2 miles down the road or to Australia. In reality it is a little more complex as most calls need to be routed off the internet back on to traditional networks in order to get to their final destination, however the net result Is much lower call costs. Calls within your own organisation would be routed only via the internet and as such would be free within the same office or indeed if you have a satellite office in other location.
With the need for flexible working being more important than ever, VoIP solutions make it easy to work from any location. Simply pickup your handset from the office and plug it in at home, all your calls will be routed as normal with your extension and telephone numbers unchanged in any way. Or use a softphone on your PC at home or a softphone App on your mobile phone, you can then be in the office on the beach! Just another example where VoIP solutions really are so much more flexible.
Our solutions scale from single home users to large enterprise, encompassing third party application integration, business management reporting, with recording and live wallboards.
We offer several different SIP Phone devices from a range of manufacturers, specialising in two of the world leaders, Yealink and Cisco.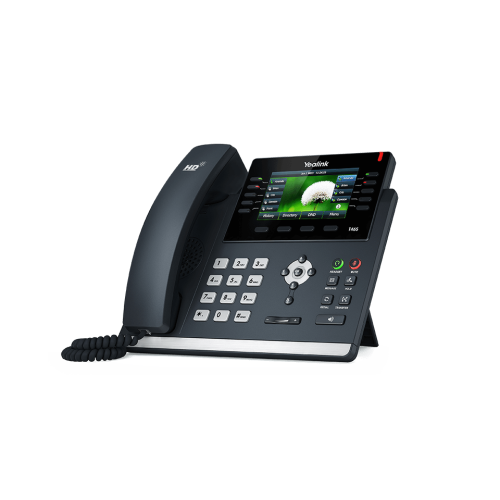 With flexible working now top of the agenda for many businesses, softphones allow your workforce to handle phone calls seamlessly from home, in the office, or anywhere. Use your PC as a fully featured business phone with a headset, or USB desk phone. Use a softphone app (Android & Apple OS) on your smartphone and you can be in the office on your normal extension anywhere in the world.
We can integrate with over 50 leading CRM and Business Applications, providing click to dial, preview Contact name and CRM record appearance/screen pop functionality. We also offer APIs for Customers looking to integrate with in-house developed applications.
We offer some of the best business reporting, live wallboards and encrypted call recordings. Reporting is provided as standard with all our business deployments ensuring you can manage your voice costs and usage effectively and efficiently. Features such as report scheduling, permission-based browser access, call alarms and audit logs showing who and how users viewed or listened to call data. In addition, we offer Call Centre working and support multi-channel communications such as WhatsApp Business, Facebook, team email, SMS, etc.